RAP4 DMAG Magazines For Sale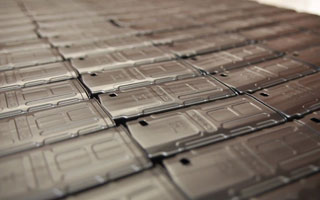 Welcome the long awaited RAP4 DMAG! For those of you who are fans of RAP4, and the T68 marker, you are well aware that it's been a long wait since the announcement of the new magazines conception and RAP4 actually being able to get the mags for sale.
RAP4 set out to make magazine play more affordable. Many of the current mag fed paintball markers have higher costs for additional magazines. Most mag play paintballers like to carry a strong supply of spares. This made the game even more expensive, and kept players taking extra time to secure their empty mags during game play reloads. RAP4 decided it should be affordable to carry many magazines, and they should be as affordable as a good quality paintball pod. If you need to reload and quickly while under fire or moving through the action, you shouldn't have to worry about your ejected empty magazine. Those precious seconds could be the difference between victory or having to shamefully walk off the field with your arm up.
An advantage to the DMAG vs standard T68 or 468 magazines is that you won't lose paintballs when removing a non empty mag. The DMAG is designed to prevent feeding when it's disengaged from the marker. This gives you more leeway if you need to remove your mag when switching between shaped vs round paintballs or when pulling a mag to see if it's empty. This is accomplished by the DMAG well having a "buffer zone" retention system.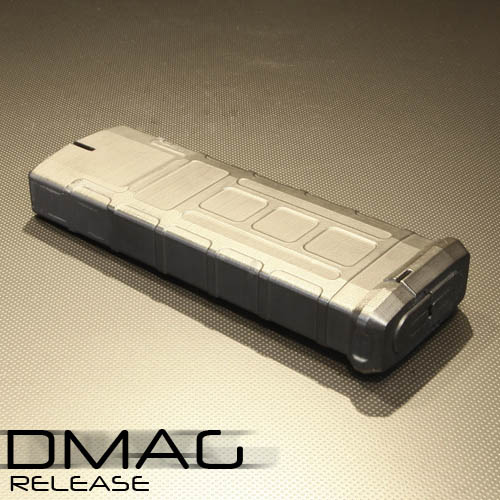 DMAGs fit regular magazine pouches. The 14 round mags may sit a little too deep in a standard pouch to make it quickly accessible. You may want to consider a shallower pouch when hauling 14 round mags. 30 round mags may fit a little tight depending on what latch system the pouch is using.
Standard T68 Magazine Clamps are compatible with the new Dmags for when you want to clamp two magazines together. The clamps are shaped a little differently and may leave marks on the DMAGS if over tightened. Optionally, you could make a single clamp from two standard T68 clamps by using the flatter end pieces of the clamps on opposing sides to form a single clamp.
The more expensive curved full stack dmag has a much stronger spring designed for the shaped paintballs. RAP4 doesn't recommended them for brittle standard(round) paintballs. The shaped paintballs(First Strike) are more difficult to collapse onto themselves with the stronger spring.
Check out the RAP4 DMAGs now.
Posted by Redwood on 03/15/2013