Used Paintball Guns - Buying and Selling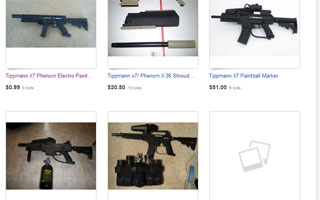 Paintball is an ever changing sport with new innovative equipment being designed and released every year. This tends to produce a constant flow of used paintball guns and gear for sale.
If you're buying new equipment you'll want to get the most money when selling your used gear. Or, if you're trying to save some money by purchasing a used paintball marker, you'll want to know what to look for and what to avoid. This guide is designed to help you work through the buying and selling of used paintball equipment.
Ebay is the obvious place to buy and sell. The huge selection and the streamlined process has proven itself over the years. There are other places to do this, forums, Craigslist, and local fields. Keep in mind these other places won't protect you if a deal goes wrong.
Here is a link to Ebay Best Practices to help you find more money or better deals.
In future installments of this guide we will go into detailed tips for selling your guns and gear. We'll also look at some red flags for buyers and when to walk away from a deal that seems too good.
Meanwhile, here is a basic video to start with:
If you're looking for a huge selection of markers to browse, here would be a good place to start: Used Markers
Posted by Redwood on 02/21/2013