50% Off Christmas Paintball Shipping
& Free Halo Loader Deal
If you still need to do some Christmas Shopping for your favorite paintballer there is still time! Zephyr Paintball is helping out by discounting 2nd & 3rd day Fedex shipping costs. Shop their full selection of paintball markers and gear now for delivery by Christmas. This includes their free Halo Too loader with select marker purchase! Don't wait any longer!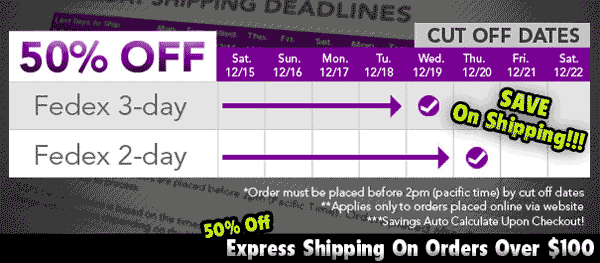 Zephyr is stocked up on the best brands in the sport; Valken, Tippmann, Dye, and all the popular names. This 50% off shipping deal is a real lifesaver for those of us who like to procrastinate or want to add some last minute stocking stuffers.
Free Halo Loader for Christmas!
They are also running a deal for a FREE Halo Too loader with the purchase of select markers. Markers as cheap as the lusty BT Omega Tactical($136) include a free Halo loader. That would cheer up anyone's Christmas morning!

Visit the Zephyr site for details: here - Add the items to your cart to view the savings.
Posted by Redwood on 12/18/2012