RAP4 DMAG Released & Available!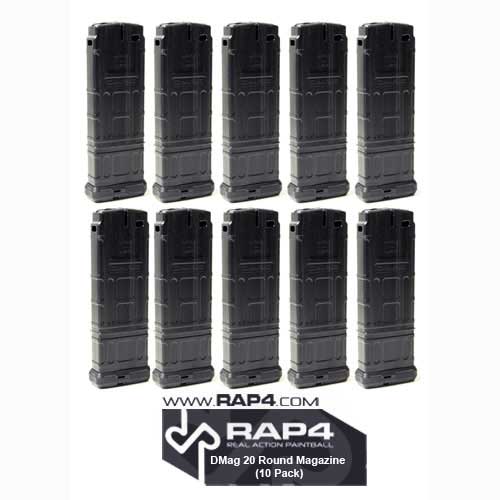 Get It Now: RAP4 DMAG
The long awaited DMAG is now available at RAP4. The first release of DMAGs is available in 14 round 10 pack, a 20 round 10 pack, or a MKP(and MKP II) mag-well upgrade with ten 20 round magazines.
DMAGs have been highly anticipated since RAP4 first announced them long ago. The magazine is First Strike compatible and promised to be super affordable. The 10 packs are certainly priced cheap at under $60, and under $70 for the MKP adaptor kits. It's a price point within reach of any serious milsim scenario player.
Posted by Redwood on 02/26/2013
Return to New Paintball Products index page.