Team Sponsorship and Your Resume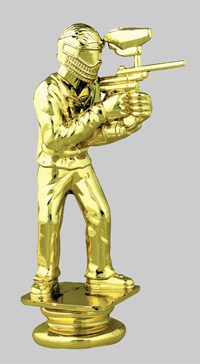 It's way more important to give the sponsor an understanding of where that money is going to go. A good way is to provide an outline of your expenses. Sponsors probably are NOT going to want to buy your guns and equipment but would be more interested in paying for your teams entry fees and paintballs. You need to have something to show them, something they can physically see. It's a vision of them helping your team to go out and doing something.
Scheduled a realistic amount of paintball tournaments for the season, create a spread-sheet by dates with entry fees, paintball case cost and estimated cases to be used. Be sure to break all the expenses down and include travel fees if applicable. Set it up for the whole season, print it off and include it in your resume. Be sure to include the tournament field contact info(website, phone, address) so they can verify it if they want. Then let them decide if they want to pay your way through one or more tournaments and give them some options. Maybe they will pay for one tournaments entry fees but not paintballs. Maybe they will want to pay for one event a month. Ask them what they would be comfortable with.
Be sure to invite them to all of your tournaments so they can have a look at the sport and how your team acts at tournaments. Introduce them to the field owners or other sponsors. Try to get them to see other people you bring along and how they help. Like if your girl friend fills pods or your brother tunes up your markers between rounds. Even parents cheering for you in the stands. The sponsor will feel like they are helping more people out than just your team's players.
Having a sponsor see your team's whole season expenses can help them see why you would seek and deserve help. It can give them a feeling of being a part of your team. Allowing them to follow your season and attend some of the events can strengthen your relationship and develop long term sponsors. Every extra year they may be willing to help you with an additional event.
Just remember - be realistic!
Posted by Redwood on 02/05/07
Also see:
Looking for Paintball Sponsorship - Part 2
List of Available Paintball Sponsorships
Peoples paintball sponsorship expectations