Paintball Masks/Goggles
Sly Paintball Mask
The all new Sly Profit Paintball Mask was created with a high degree of distortion free vertical and horizontal visibility as its main goal to set it apart from competitors. Sure this mask has a lot of the features of the usual high end masks, but there are several areas where the Sly Profit has that, "little something extra." The Sly Profit Mask is a Super Sleek Genius of Design.
JT Paintball Mask
JT masks have been on the map since before most other mask manufacturers. They are well know to be the providers of rental equipment at most fields. Their masks are functional and very long lasting. If you are looking for a custom paintball mask, several of the JT's are able to be very customized with countless accessories. You are limited only by your imagination.
vForce Paintball Mask
V-Force is the preferred mask system by Wolfpack Paintball Team. The new vForce Grill masks are the top of the line masks in paintball today. They are light weight and have been known to reflect paintballs without causing a break. If you are looking for a serious performing mask that will last you for many years, vForce is the brand for you.
Camo Paintball Mask
Is your mask the first thing people spot? Are you loosing the advantage of first shot? Maybe it's time to equip your huge pumpkin head with a camo paintball mask. Keep your signature low when you are out moving stealth like through the woods. Make them spot you by recognize some other part of your gear. The mask is one of the first thing to be visible.
Dye Paintball Mask
Dye has made some of the highest of quality goggle mask systems in paintball. Their famed Invision line of masks is both light weight and durable. Their newest "i" series line of masks is build to perform for years to come. Set your game up for success and buy a high end mask system to out perform others on the field. If you are ready, take your game to the next level.
Airsoft Mask
Looking for a mask for airsoft? Have you become a serious player and you are abandoning your crapy safety glasses for a full coverage airsoft mask? That is great, you are headed in the right direction. Put together a serious scenario airsoft gear set and buy a full face coverage mask. These masks will keep you in the game longer and safer, that way you can focus on eliminating targets.
Empire Paintball Mask
Empire has made a huge impact in paintball with their quality masks and other lines of products. The Empire E-Vents paintball mask system is an awesome addition to anyones paintball gear. The lens is easy to clean and the vent system will keep you cool in the most demanding playing environments. Empire does a great job of design and function of their masks.
Angel Paintball Mask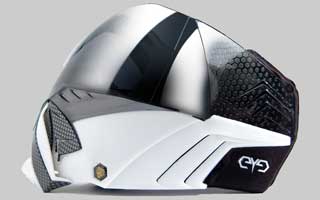 (Currently Unavailable)
No, you don't need a pilots license to wear the all new Angel Eyes paintball mask. These things are uber slick and extremely high tech looking. The view in this mask is unbelievable. The one piece lens easily pops out when needed for quick cleaning. The foam is also designed for quick release when you need to clean or switch it out between game play.
Proto Paintball Mask
The Proto Switch masks are a trusted mask system and very popular. They are available in a single or double(thermal) lens. The mask comes in tournament colors or a camo type finish. But don't finish with Proto their, they have several other hard tested paintball masks too. They can fit many applications of the most demanding paintball players on the field.
Invert Paintball Mask
Inverts are an affordable mask system with many features of high end type masks. A one piece dual molded body and a brow shield with dual density foam. A visor, felt carry bag and color matched logo plates and strap. They have an ultra sleek design that can make you look like a rockstar! OK, that maybe pushing it. Inverts are a quality mask that will perform well for you.
Save Phace Paintball Mask
Wana scare the crap out of your competitors? Try a scary Save Phace paintball mask. These things come in all sorts of designs, from a mellow camo design to a freakish fractured skull appearance. Save Phace has answered a demanding market for paintball players that want to stick out from the crowd with a unique looking mask. They are very functional with a no fog design and have an excellent field of vision.
BT Paintball Mask
BT has always been a big player in milsim paintball. Players have been trusting BT with their paintball gear for many years. BT's line of paintball masks is no different, the quality and innovation they put into their products is proof of their passion for the sport. We'd recommend their masks to anyone serious about playing a high level of scenario paintball.
Tippmann Paintball Mask
Tippmann stepped into the mask area of paintball a few years ago to provide its dedicated player a choice from their favorite company. Tippmann masks are a great way to afford a good quality paintball mask that will last for many years. If you are a true Tippmann loyalist, this will be the brand of mask that you step onto the field to do battle with.