Wolfpack Paintball Team
Neenah, Wisconsin 2014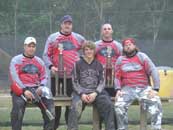 Welcome to Wolfpack Paintball Team's home website. We are a committed five man amateur team formed Spring 2003 based out of the Neenah, Wisconsin area. Our goal is to enjoy and promote the sport of paintball by playing tournaments and scenario events at Wisconsin fields. We started off the 2003 season as a new team and played many tournaments with an aggressive approach toward learning. By the end of the 2003 season we were placing consistently in the top three at every event we entered. Our team has grown substantially over the years as a dynamic entity. The 2014 season will be an opportunity for Wolfpack to prove ourselves as a mature dedicated area team working to expand our impact in paintball. We thank you for visiting our website and hope to meet you at our next tournament. ~ Team Wolfpack
---
[December 19, 2014] - Still need to get some shopping done? Gift Cards will save your day! Get Dad a Bass Pro Shop Gift Card
, get Mom a Zappos Gift Card
, or get them all an Amazon Gift Card
. All are easy to purchase and print off. I can't tell you how many years these have saved me!
---
[December 16, 2014] - Paintball Gear Christmas Shipping is still available. Don't panic... YET! Paintball-Online has guaranteed delivery of paintball goodies to those who deserve a great Christmas. See the page for more details.
---
[November 28, 2014] - Black Friday Paintball Deals are back for 2014 with a huge cold snap. Paintball retailers from around the internet are offering free shipping, deep discounts, and super sweet package deals - but only for a limited time! Our Black Friday page will be updated all day as the deals roll in. Don't miss this year's best time to shop for paintball markers, accessories and gear.
---
[November 24, 2014] - Tippmann is offering a $30 rebate on their most popular markers. If you're shopping for your favorite paintballer this Holiday Season Tippmann has you covered. Give the gift of Tippmann markers and make everyone's Christmas great! (see details)
---
[November 13, 2014] - So how do you know which package deal is best for you? What type of paintball do you think you'll be playing? Do you want to play fast paced tournaments or are you going to be stalking and sniping in the woodsball field? One style of play may lead you to certain types of markers, but there are packages that will do well with multiple types of play. Find the Best Paintball Gun Package Deal
---
[November 11, 2014] - Thank you Veterans for your service and sacrifice. It's because of you that we can do the things we enjoy with the ones we love. Thank you.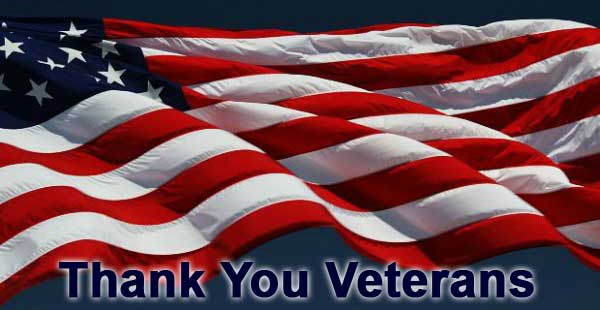 ---
[November 6, 2014] - Paintball Bunkers are expensive and becoming more difficult to find at typical paintball retailers. When searching for bunkers you're usually going to find $15,000 inflatable arenas or a large set for a professional field. Individual bunkers can still be purchased at affordable prices.
---
[October 15, 2014] - Girl lights up boyfriend in shower with paintball marker. Not sure I'd be 100% happy about this.. although she is pretty cute. See the video here.
---
[October 9, 2014] - What happens when a 50 caliber bullet meets a paintball loader full of fresh paint? It's a major explosion of color! See the video here: Paintball vs Real Gun
---
[October 8, 2014] - What makes a good long range paintball gun? Paintball guns typically shoot a maximum of 150 feet. Their accuracy at longer ranges quickly degrades. Most markers are designed for rapid fire with accuracy being a secondary consideration. That can make it challenging for those who want to play a true sniper position. Read more about Long Range Paintball Guns
---
[September 24, 2014] - If you're seeking info on Barrel Thread Compatibility Info for Your Paintball Marker... we've started a list. As you know many markers use the same threads as other more common brands and it's not always clear which threads your marker is interchangeable with. Contact us with any corrections or requests for specific markers.
---
[September 8, 2014] - You still have time to trade-in your RAP4 T68 marker for the new DMAG 468. The program closes down in two weeks! Don't miss out on this huge opportunity to have your old marker transformed into the most modern Milsim weapon available. Call, email, or visit the RAP4 site to schedule your upgrade now - T68 to 468 Upgrade/Trade-in
---
[September 5, 2014] - We all love our Tippmann TPX pistols. As more aftermarket options become available we love our pistols even more. Air systems, extended magazines, sights, and barrels - to name a few of our favorite upgrades. Read more about Tippmann TPX Barrel Upgrade Options.
---
[August 1, 2014] - Not that you need many reasons, but here are 10 Reasons to Play Paintball Games Online. Hope you have a lot of time to waste. ;-)
---
[July 21, 2014] - Every year there are at least a few new paintball masks or new versions of existing models. Some of them are interesting and functional, others are less than exciting. One thing for sure is that there will probably be an increasing trend in the pricing of masks. Read more here.
---
[July 17, 2014] - The time has come for those of you interested in magfed paintball games. RAP4 is offering 10 free with the purchase of their MK5 converted markers. More from RAP4
---
[July 8, 2014] - We're often searching for ways to improve our paintball game. We've made a lot of mistakes and developed many bad habits. Although we aren't a top pro team, we certainly can share some of the experiences we've learned from. We hope these ideas can help you to become a better player and enjoy the game more. Top 10 Ways To Improve Your Paintball Game.
---
[July 1, 2014] - Splat Tag is hosting the Jungle Rumble series again this summer with 7 events scheduled for the last Sunday of each month. See more about the Jungle Rumble Scenario Event.
---
[June 30, 2014] - There are a lot of different mask brands/models available to choose from. Be sure to take your time and examine your specific needs before making your purchase. Remember to try on as many masks as possible and ask questions to help you discover the best paintball mask for you.
---
[June 26, 2014] - Commando Paintball Sports is having a Pirates of the Caribbean scenario event to celebrate their pirate ship field. See more about this even here.
---
[June 19, 2014] - People often search for cheap paintball guns and ask us which is the best one. There is no great answer to that, but a little guidance may help you make the decision for what will be a good marker for you. read more here
---
[June 5, 2014] - Tippmann's TCR is their latest entry into magfed paintball. The military style scenario marker is american made and being sold for around $350 at most retailers. Future upgrades for its modular design include body kits, air systems, stocks and feed system configurations. read more here
---
Wolfpack News Archives(going back to 2003!!Warning: Huge page file size.)